12 DAYS OF ARTISTS: DAY 1 - VE NEILL
For the last few months we have been working on a project involving some of the worlds most amazing makeup artists. We invited each artist to our studio to create their own custom Spacejam Glitter Balm to be sold for one day only. $5 from every sale will go to the charity of the artists choice. We could not be more excited or honored to start this project with VE NEILL– an artist so incredibly iconic it's actually quite chilling. I met Ve Neill through a good friend who was assisting her a few years ago. My hands were shaking as I was demoing my glitters for her over a coffee meeting. Since then she has been such a huge supporter of Lemonhead LA and we are so grateful for everything she has done for us through her work with Cinema Makeup School and simply by word of mouth. When we approached her about #12daysofartists she jumped at the chance to participate and the rest is history. Enjoy learning about Ve, grab Rockstar while you can (we only have 50 of them) and stay tuned for next weeks launch! –Megan, Founder and CEO of Lemonhead LA
ROCKSTAR SPACEJAM® BY VE NEILL
Ve Neill is one of the most respected and celebrated makeup artists of all time. Famous for her iconic character makeups, she is responsible for bringing to life: BEETLEJUICE, THE LOST BOYS, HUNGER GAMES, EDWARD SCISSORHANDS, PIRATES OF THE CARIBBEAN SERIES, PEE WEE'S PLAYHOUSE, and MRS DOUBTFIRE (The movie that personally made me become fascinated with the transformative magic of SFX makeup) to name a few… For a complete list of her work visit her IMDB profile.
Ve Neill is also appreciated by our industry for being a pioneer for female SFX artists, which has historically been a male-dominated field. She is the recipient of 3 Acadamy Awards (nominated 8 times), 2 Emmy's and a lifetime achievement award from the Make-up Artists and Hair Stylists Guild. She is also known for her role as a judge on the SFX makeup competition show "FACE OFF" from 2011-2016.
Ve continues to work on major motion pictures and recently headed the makeup department for "A STAR IS BORN" starring Lady Gaga and Bradley Cooper. In 2016, she joined Cinema Makeup School as permanent Director of Education.



behind the brush: ve neill & LHLA
lh: what is your process like from CHARACTER concept to EXECUTION?
VN: It really depends on the specific project but most of the time the concepts are presented to me and it's my job to take that design and actually bring it to life. It's absolutely a team effort. For looks I have designed myself, such as Effie in the Hunger Games, I have to work in tandem with the hair stylist and wardrobe. For pictures I've done with Tim Burton, he pretty much knows what the characters will look like ahead of time so it's my job to bring those characters come to life and look realistic and believable. Jack Sparrow character was all Johnny [Depp] and I. He wanted a bit of Keith [Richards] but we made it realistic to what Jack would have used to keep the sun glare from the water off of his eyes so we used Kajal stick. I have an extensive collection of trade beads so we decided to use those for the hair and we worked the character out ahead of time. That was really fun.
LH: how many iconic character makeups have never seen the light of day? can you show or describe one?
VN: Beetlejuice was my first project with Tim Burton and it was actually pretty low budget. The original sketches showed a very derelict character so I based the original look off of the sketches but Tim thought it looked a bit too disgusting so I went back and created what I imagined which was a bit more fun. At one point Michael [Keaton] didn't want to have his nose he wanted something that looked like a broken nose but we had no money for prosthetics. Steve Laporte was with me and said "I have some swollen lips! We can put one on each side of his nose and it can look broken!" So that's what we did! I sent a PA to a hobby store to get some ground up foam that they use on model trains and that's what I did I glued it right onto his face to make it look like he had moss growing on him. It was a process but that was such a fun character to create!
LH: HOW DOES IT FEEL ON HALLOWEEN FOR YOU EMOTIONALLY?
VN: It makes me so happy!! I see them all the time at all the conventions and it's so fun to see how well artists recreate them!
with so many new artists learning their craft online today, is a professional SFX Makeup education still necessary?
VN: Absolutely go to school!! If you want to be a makeup artist in the film business you can't do that online. You get hands on education that is invaluable. You have to have knowledge about what goes on with film. Cinema Makeup School has classes on so much more than just makeup application that helps prepare artists for a career as a film artist.
LH: How did you make a name for yourself in the male-dominated sfx industry?
VN: I always wanted to do movies and had to fight my way in. I think the hardest thing was getting people ready for the fact a girl was going to be doing the SFX makeup instead of a guy. I was always told "you're a woman you can't do makeup!" I had proven myself every time. There were so few people doing it at the time in general so their options were limited. There was me and a few other people so take it or leave it. It was getting the mentality up to speed. They just weren't used to it. I was probably one of the first 5 women to get into the makeup union and certainly the first sfx woman in makeup. I was mentoring with Fred Phillips (who I met at a Star Trek convention) off and on in the years prior to getting in the union because I used to make pieces but you needed to be union to do the application. Years later he called me up one day and said, "We're doing a Star Trek movie do you wanna come work on it?" I said "OF COURSE I DO!!" and thats how i landed my first big movie "Star Trek: The Motion Picture".
LH: How do you see SFX makeup changing with technology such as 4k and cgi?
VN: In many ways it's been great because it can save so many hours on set because you dont have to shoot things over and over cleaning up each time. I dont' think CGI will ever replace makeup all together it just doesn't look organic enough. Augmenting makeup with CGI is fantastic! You can design makeups to work in conjunction with CGI. The actors like to be in makeup it helps their character and helps them to get into character and act better. On "Pirates" we had planned to make the makeup for Davy Jones part makeup, part CGI but decided if they could do CGI they should just do the entire thing CGI because it would move so much better and be more comfortable for the actor. At one point we made silicone tentacles but they were just so heavy. That character ended up being so amazing. When I finally saw the film it was amazing I couldn't take my eyes off him it freaked me out so bad! It was cool!
LH: How did you discover LHLA products?
VN: One of my assistants introduced me to the products and we all met for coffee!
LH: If you had to choose, whats your favorite LHLA product other than rockstar spacejam?
VN: Groupie Spacepaste!
LH: Has your attitude about glitter changed since adding LHLA to your kit?
VN: I have ALWAYS loved glitter! It's never enough!
LH: What inspired "Rockstar" Spacejam®? Do you have any rock star memories from back in the day you'd care to share ?
VN: (laughing) I could NEVER share any of those stories! Rockstar feels so fun to wear. I always thought "Groupie" [Spacepaste] was called "Rockstar" so I created a pumped up goddess version of it!
LH: tell us about your charity and why you chose it.
VN: I chose A Window Between Worlds because it's a charity that means a lot to me. They really help trauma victims work through their problems by creating art. It's a charity I've been wanting to work with for a long time so I'm so thrilled that sales of 'ROCKSTAR' will benefit them.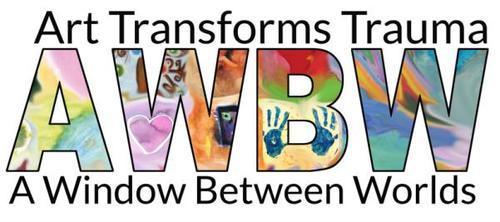 A Window Between Worlds Empowers individuals and communities impacted by violence and trauma through a transformative healing arts program.

AWBW views art as a catalyst to release trauma, build resilience and ignite social change. When individuals create art in a safe community they can be heard and respected — replacing violence and shame with safety and hope